Who teaches children to draw?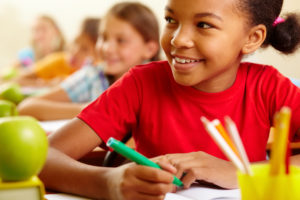 Teaching Drawing
Who teaches children to draw?
Is it teachers or parents or both? And when do children need to learn to draw if they need to learn at all? Is it not the case that you either have it or don't. You're either talented in art or not!
We all know people at school who were good at drawing and the majority of us have tales of bad teachers making them feel terrible or giving them tasks that are impossible.
One headteacher repeatedly told me when visiting my art lessons, of a horror of a lesson from the distant past, where a teacher set the pupils a task to draw a still-life with their eyes closed. He has never got over the embarrassment of what he produced especially as the teacher actually said 'fix your eyes' and not 'close your eyes'. True the teacher should have told him to open his eyes then have a chuckle about it later in the staffroom, not let the poor boy carry on for the entire lesson and 50 years later still be mortified and believe that he is terrible at drawing.
So back to the question drawing, should we teach it? Can we teach it? How do we teach it? Why should we teach it?
Who teaches children to draw?
Okay lets start at the beginning, teachers and parents should teach children to draw. We need to start in Year 4, not before and if possible not after that age. Children do need to learn specific rules of how to draw and will have a much harder journey without specific knowledge at the right developmental stage. They can still get there without knowledge but would have to have a willingness and desire to do this, which would leave out lots of children.
As for 'you either have it or don't', this is not true and is a fixed-mindset point of view. Everyone can develop new skills and drawing is a very natural instinctive process open to all humans.
When do children need to learn to draw?
Lots of research show the age is about 8 or 9 years old to learn these new skills and I have many years experience teaching Year 4 to draw. It is too early at Year 3 and why rush them? There is no reason whatsoever to try to move children on too quickly. You will get the odd one child who has a greater understanding of drawing earlier than Year 4 but I would not be trying to push them as there is absolutely no need for them to be pushed.
Should we teach drawing?
Yes we should, because from when we first start scribbling we use a simple symbol system to draw. This is where a circle and two dots represent a face, a square with a triangle on top represent a house and so on. Then at age 8 or 9 years we try to be more realistic in our drawing and move from symbols to 3 dimensional drawing. This requires a set of simple rules and lots of practice.
Teaching at this age is really important and this is where the challenge is. Can we teach drawing? Absolutely and as it falls to Year 4 teachers, who may not have specific drawing experience, and need a little help. Some may even feel terrified at this point, reading this. They may not have GCSE Art and may consider themselves the pupil who was terrible at drawing. If teachers follow some simple rules and keep the lessons uncomplicated with realistic expectations, they could do really well and who knows even start to draw themselves.
How do you teach drawing?
Lots of approaches can be used to teach drawing. As an experienced Art teacher meeting so many primary school teachers who needed help with this I wanted to make this journey enjoyable and achievable for them. 'Teach Your Class To Draw' is a book and series of videos designed to get Year 4 pupils drawing. The course of lessons come with learning objectives and even what to draw on the whiteboard. The videos can be used just to show children what they should be doing each lesson.
Why should we teach drawing?
Drawing underpins everything we do in Art. Without that basic knowledge children are playing catch-up all the time and many stop enjoying art so by the time they get to secondary school it is too late. Many years in secondary schools witnessing pupils coming into Year 7 not being able to draw or disliking the subject was very disheartening and I believe unnecessary if we get to them earlier in Year 4.